Bitmovin
Creative | Web Design
CASE STUDY: BITMOVIN
Bitmovin is a software company that specialises in providing video infrastructure solutions for businesses. They offer cloud-based platforms for encoding, streaming, and analysing video content, helping organizations to efficiently deliver high-quality video experiences to their audiences.
See it live
Streaming experiences that deliver the highest quality video faster and on more devices than ever before.
The Brief
Bitmovin were looking for a website redesign, cased on existing brand elements, to address the following issues:
Difficulty in editing the website which required the involvement of developers for every change.
Inconsistent design style across the site.
Poor website performance and Google Lighthouse scores.
Poor user experience (UX) and navigation menu maintainability.
Legacy blog section with limited functionality and design that did not match the rest of the site.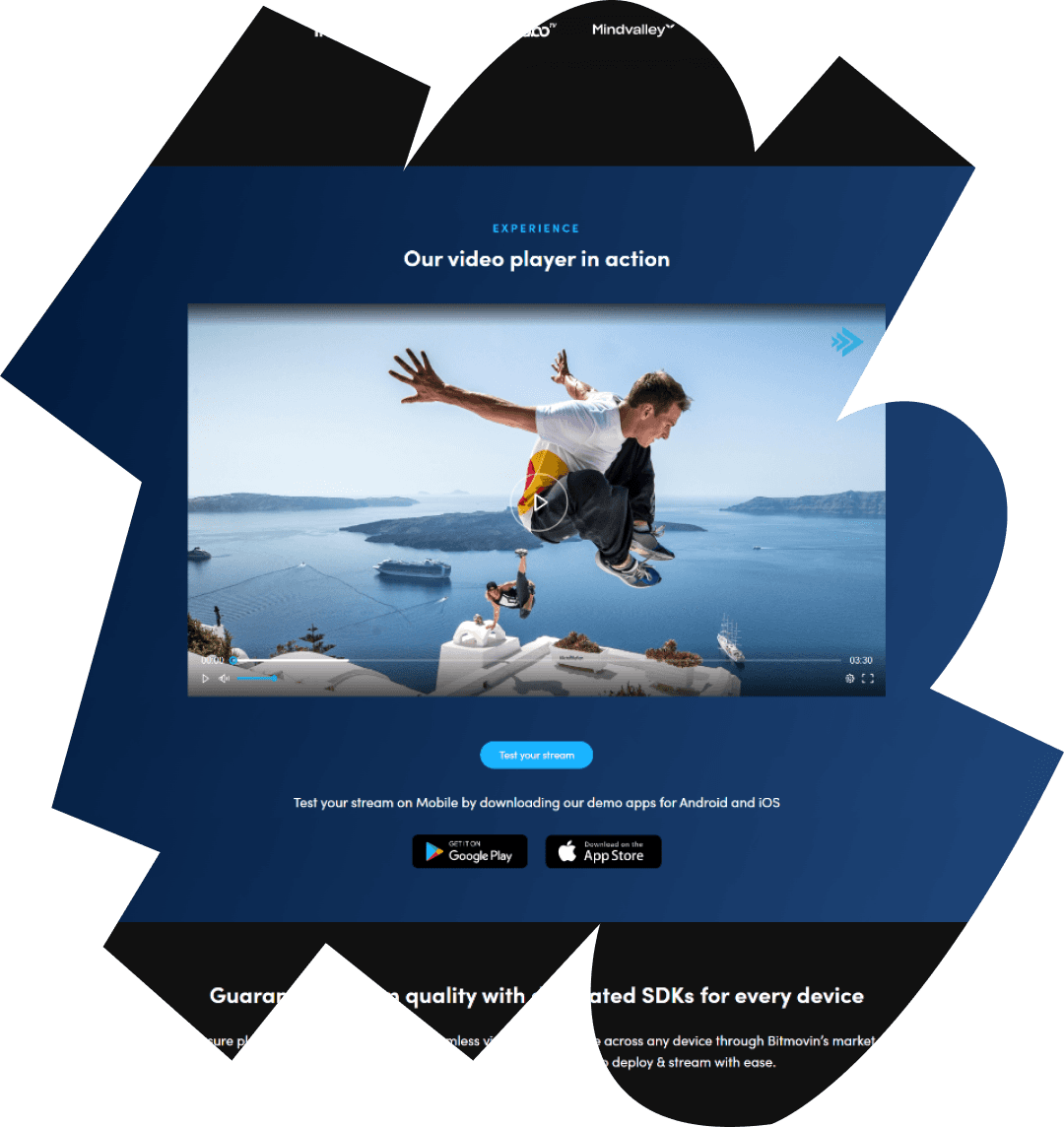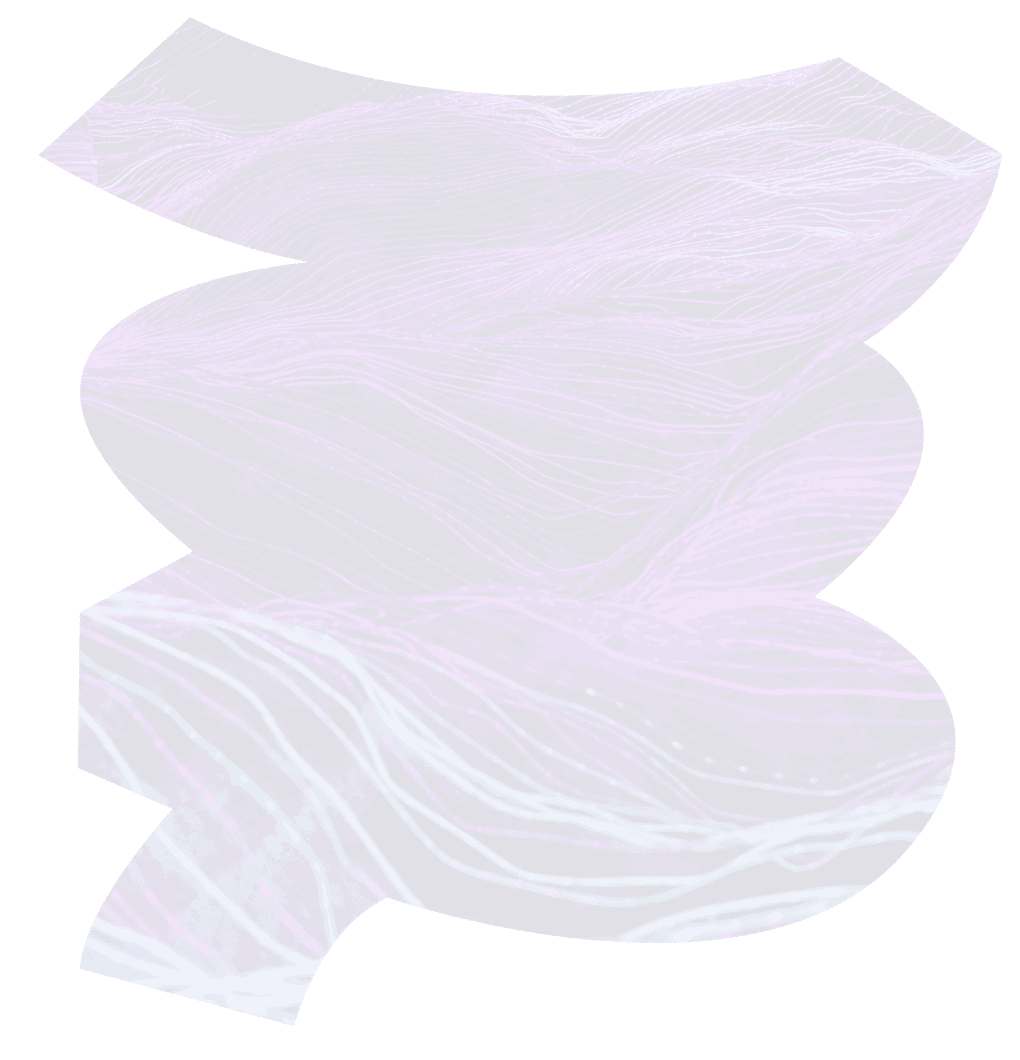 Stats that matter
90

Google Lighthouse Score

---

128%

Increase in traffic

---

5m

Impressions annually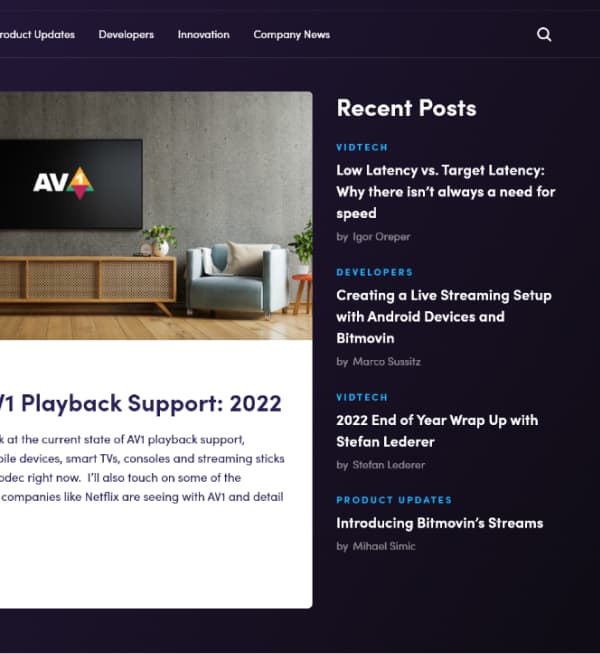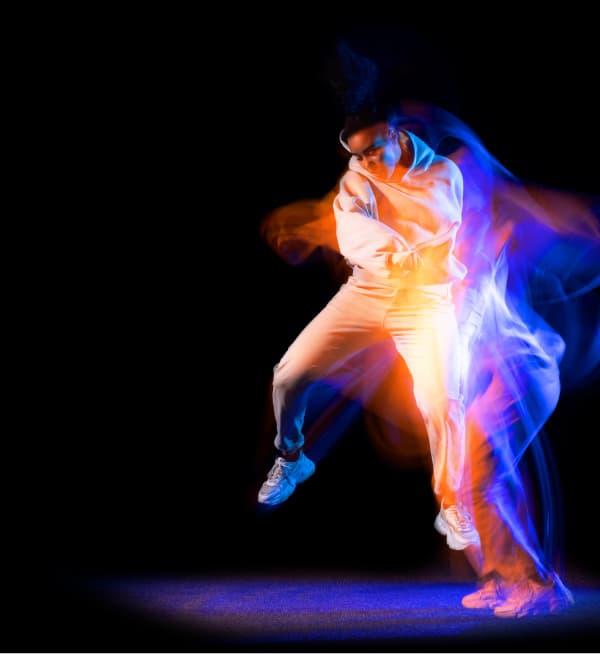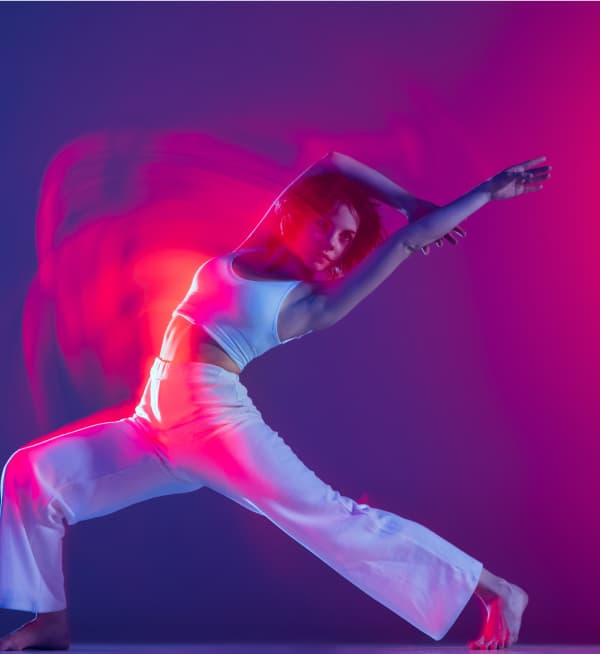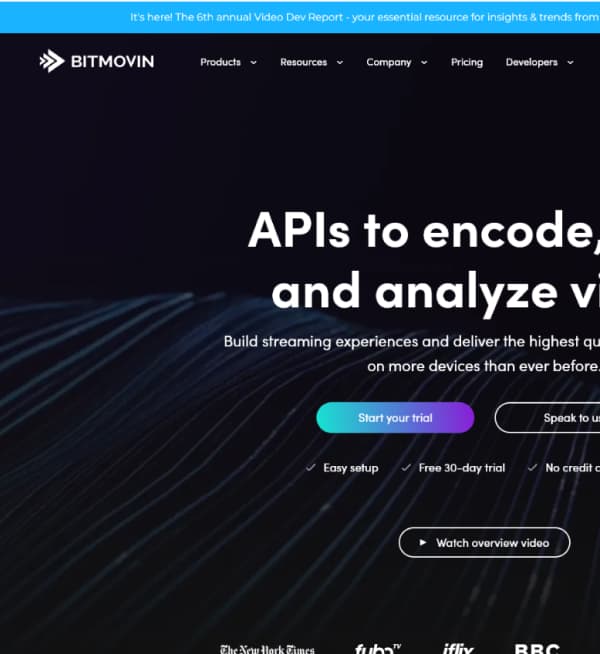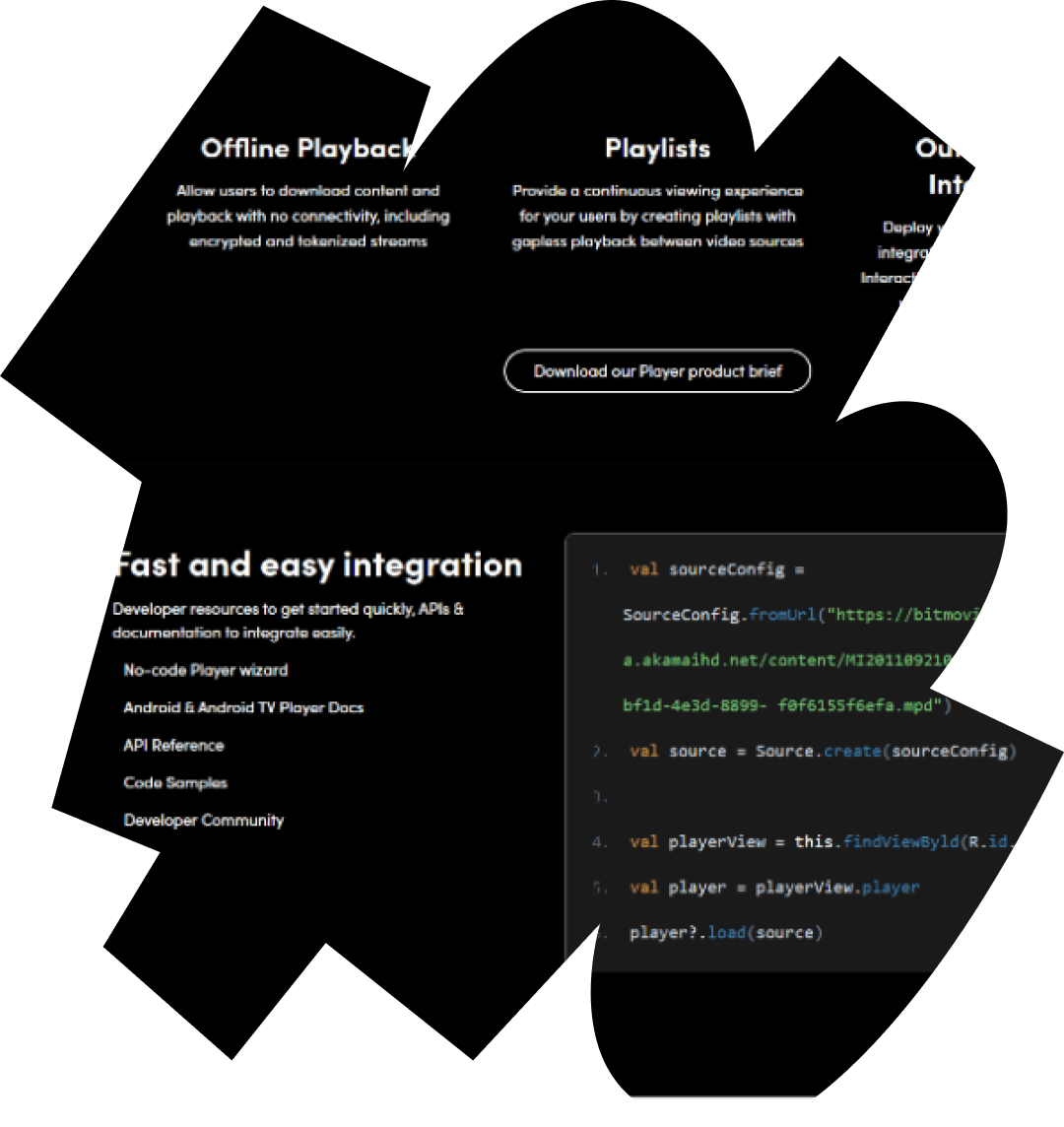 The Solution
The redesign of Bitmovin's website using WordPress as the content management system (CMS).
Rebuild of the site to allow the marketing team to easily edit all parts of the website, speeding up the delivery of new products and campaigns.
Creation of reusable, customizable components to maintain a consistent design style throughout the site.
Optimisation of website performance leading to improvement of Google Lighthouse scores and SEO.
Assistance in building a new navigation menu improving UX and maintainability for the marketing team.
Redesign and rebuild of blog section adding better search functionality and features, such as estimated reading time and multiple authors, to be in keeping with the rest of the site's design.
The optimisation they performed has improved our Google lighthouse scores and SEO, and the redesign and rebuild of our legacy blog has brought it up to par with the rest of the site, adding valuable features like estimated reading time and multiple author support.
One of the best aspects of working with Big Orange Media was their collaborative approach. They worked closely with our internal team, ensuring that the finished product met all of our needs and expectations. Their open communication and attention to detail made the entire process seamless, and we are grateful for their contributions to our website's success.
Sophie
SVP Marketing | Bitmovin
One of the key factors in the successful delivery of Bitmovin's website redesign was the close collaboration between Big Orange Media and their internal team.
Throughout the project, the two teams worked closely together to understand the needs, goals, and vision for the new site. Regular communication and feedback helped to ensure that the final result was in line with Bitmovin's expectations.
The result was the creation of a high-quality website that was both functional and aesthetically pleasing, and which met all Bitmovin's specific requirements as laid out in the initial scope.
See it live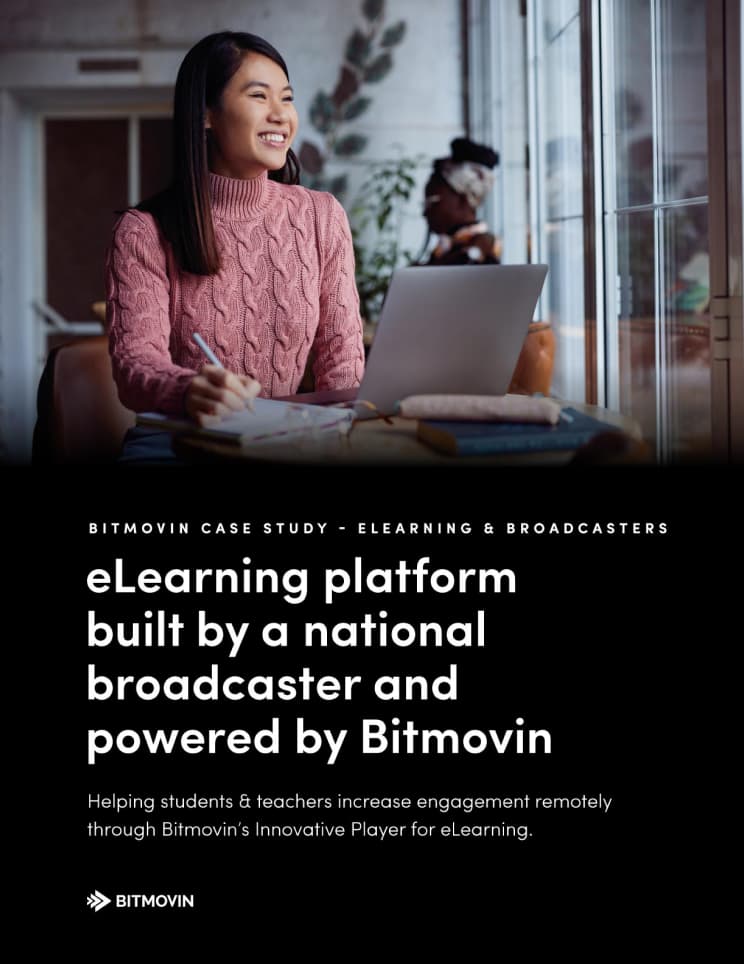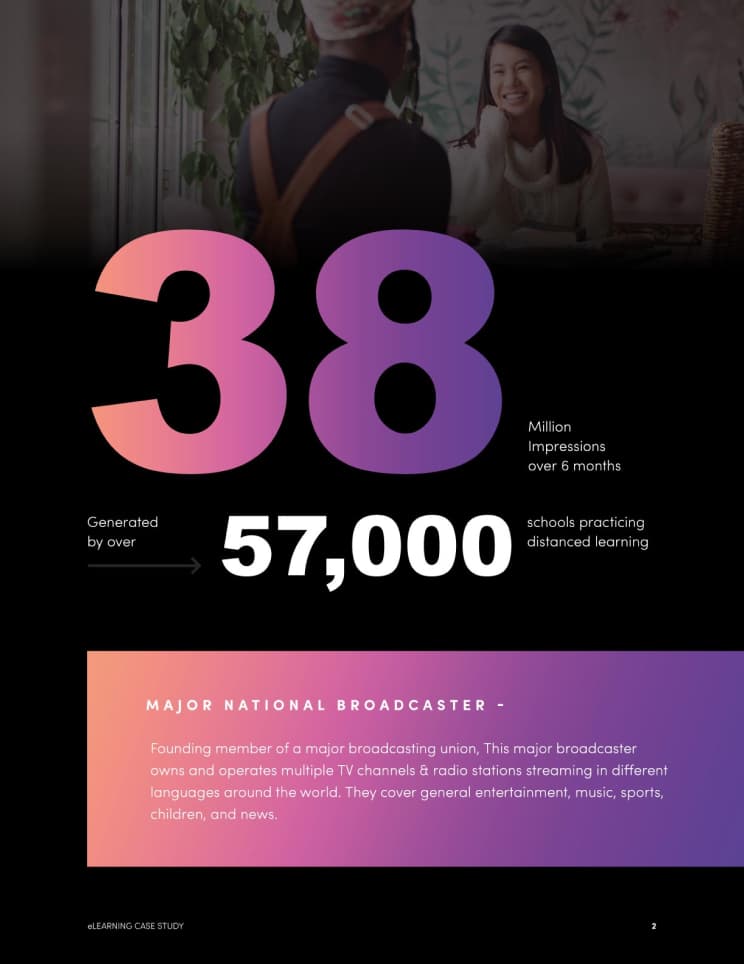 Reusable, customisable components
Optimisation of web performance
Refreshed navigation and improved UX
Explore some more
Our strategic and creative marketing consistently delivers outstanding results for our clients
Let's get to work...
Get in touch