Video and Motion Graphics
Harness video to show off your business.
OUR SERVICES
The most creative way to show customers what you do.
There is no better way to show your service or product than through video. It's why 87% of online marketers use it as part of their content network.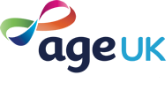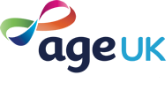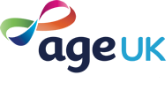 an accessible medium
From point and shoot to full scale productions, the Big Orange studio can create short and long form content for social media, websites and out of home consumption.
Producing captivating narratives that showcase you and your business, we aim to introduce you to new customers and engage existing ones too!
Start a video project with BOM
The Process
Discovery
We deep dive into your brand and what makes your business tick. Discover the voice, style and ethos of the company. This helps us construct a solid narrative direction.
Content
After we know how to look and sound, it's time to delve into the product or service we're looking to capture. Investigating what it is, how it works and what benefit it has to the core audience.
Pre-production
Based on the first two steps, we create treatments, storyboards, scamps and other materials that help shape the design of the video. Look at whether live action or motion graphic animation works best, or maybe even combine the two!
Production
We get out into the world and start filming! Using industry standard cameras and production equipment, we capture all the footage we need (and then some!) to create the perfect video. When creating motion graphics, we begin building the project using all the resources we gathered in pre-production.
Post-production
Now we've gathered all of our content it's time to create the final video. Using the narrative direction, the storyboards and all the footage we've filmed or created, we get to work producing the final film, ready for your approval.
Launch
One of the best things about being part of a full-service agency is that once the video is complete, we have a team of experts on hand to help you release it successfully to your core audience. None of your videos need sit unwatched on YouTube, we help you push it front and centre to the people you need to see it!
Let's get to work...
Get in touch