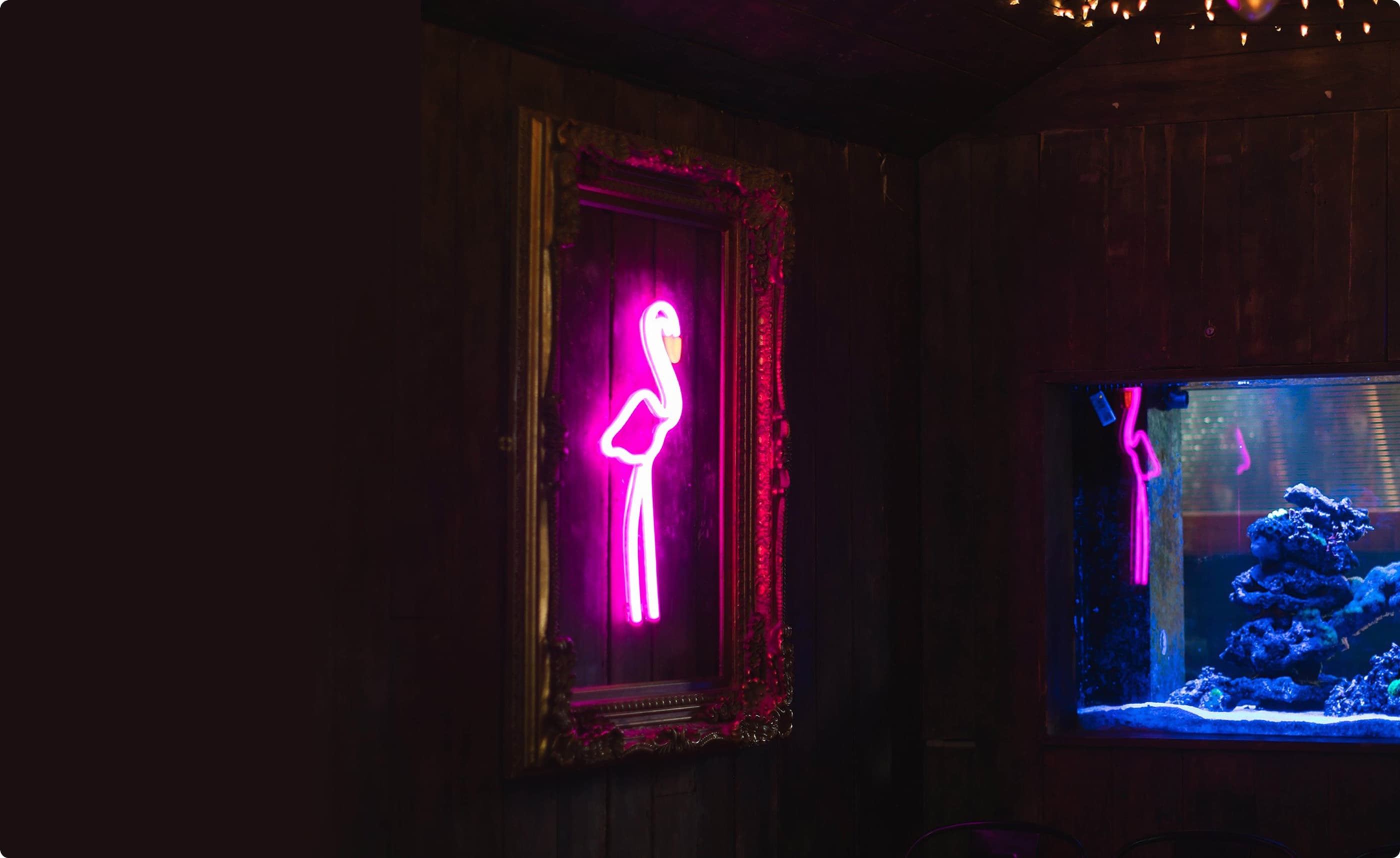 Shuffle House
Creative | Social Media Management
CASE STUDY: Shuffle House
We were tasked with ongoing social media management for The Shuffle House, including strategy, copywriting, photography, and graphic design – with the goal of generating interest and establishing the venue as a go-to location for all types of people and events, as well as showcasing their mouth-watering food and fun and relaxed dining style. In a challenging post-Covid climate, the restaurant needed to ensure that they could stand out in a crowded marketplace, providing customers with an experience to make them come back again.
Generating interest for a family-friendly restaurant & bar based in Tunbridge Wells, Kent.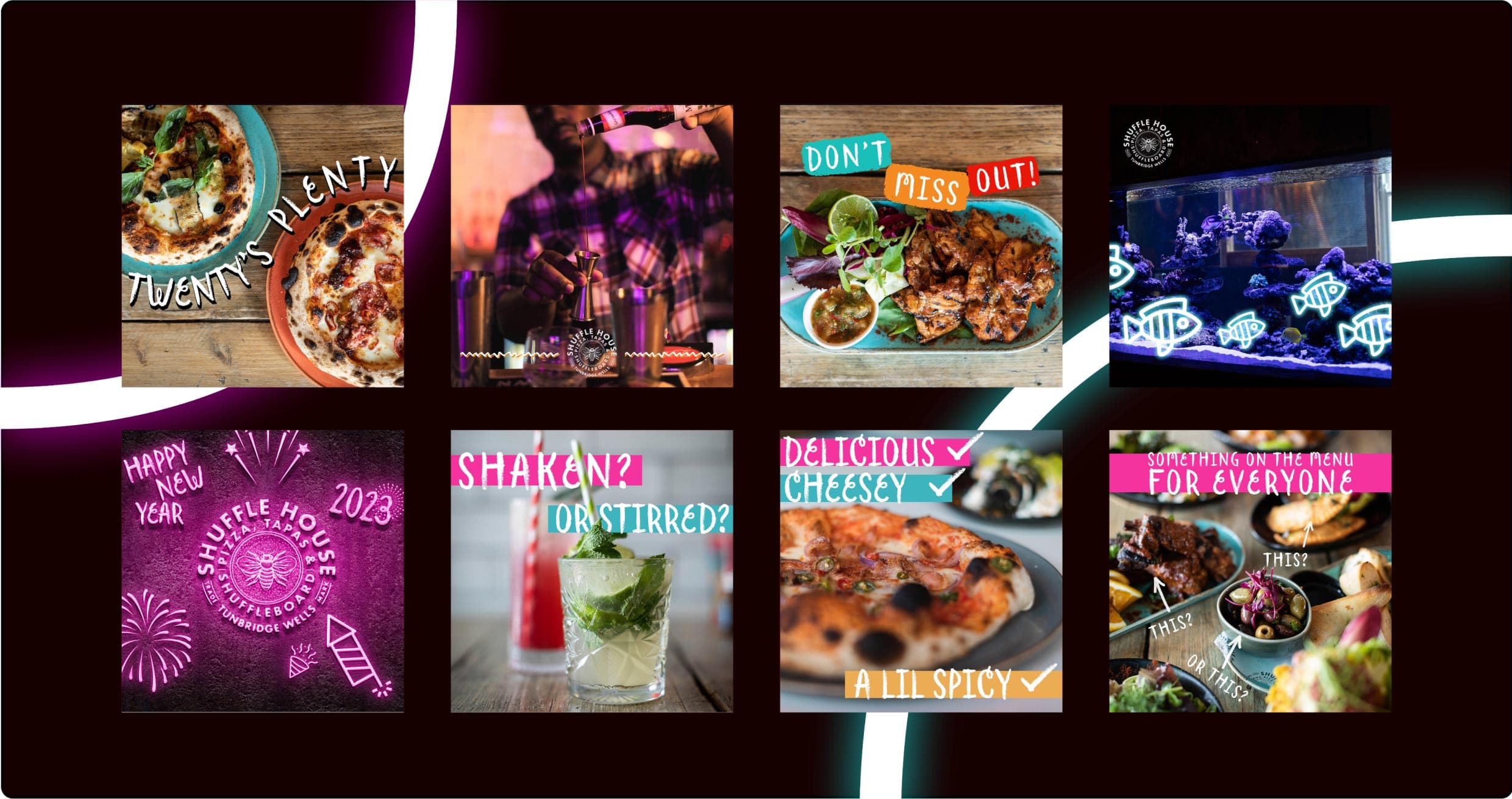 Strategy:
To effectively manage The Shuffle House's social media accounts and achieve our client's goals, our team developed an ongoing social media strategy that includes the following key elements:
Audience targeting: We identified The Shuffle House's target audience, which consisted of families with children and adults aged 25-40 who enjoy socialising, dining out, and trying new cuisines.
Platform selection: We selected Facebook and Instagram as the primary platforms for the campaign, as these are the most popular social media platforms among The Shuffle House's target audience. With beautiful imagery and visuals to choose from, these platforms best showcase the vibrancy of the venue's food and drink.
Content creation: We developed a content strategy that highlights The Shuffle House's unique offerings, including its Latin tapas, pizza, and family-friendly environment. Our team conducted several photoshoots to capture the vibe of the venue and food photography to showcase the restaurant's menu. We create a range of content, including imagery, videos, and copy, that resonates with The Shuffle House's target audience.
Regular engagement: We engage regularly with The Shuffle House's followers by responding to comments and messages, reposting user-generated content, and providing timely updates on promotions and events.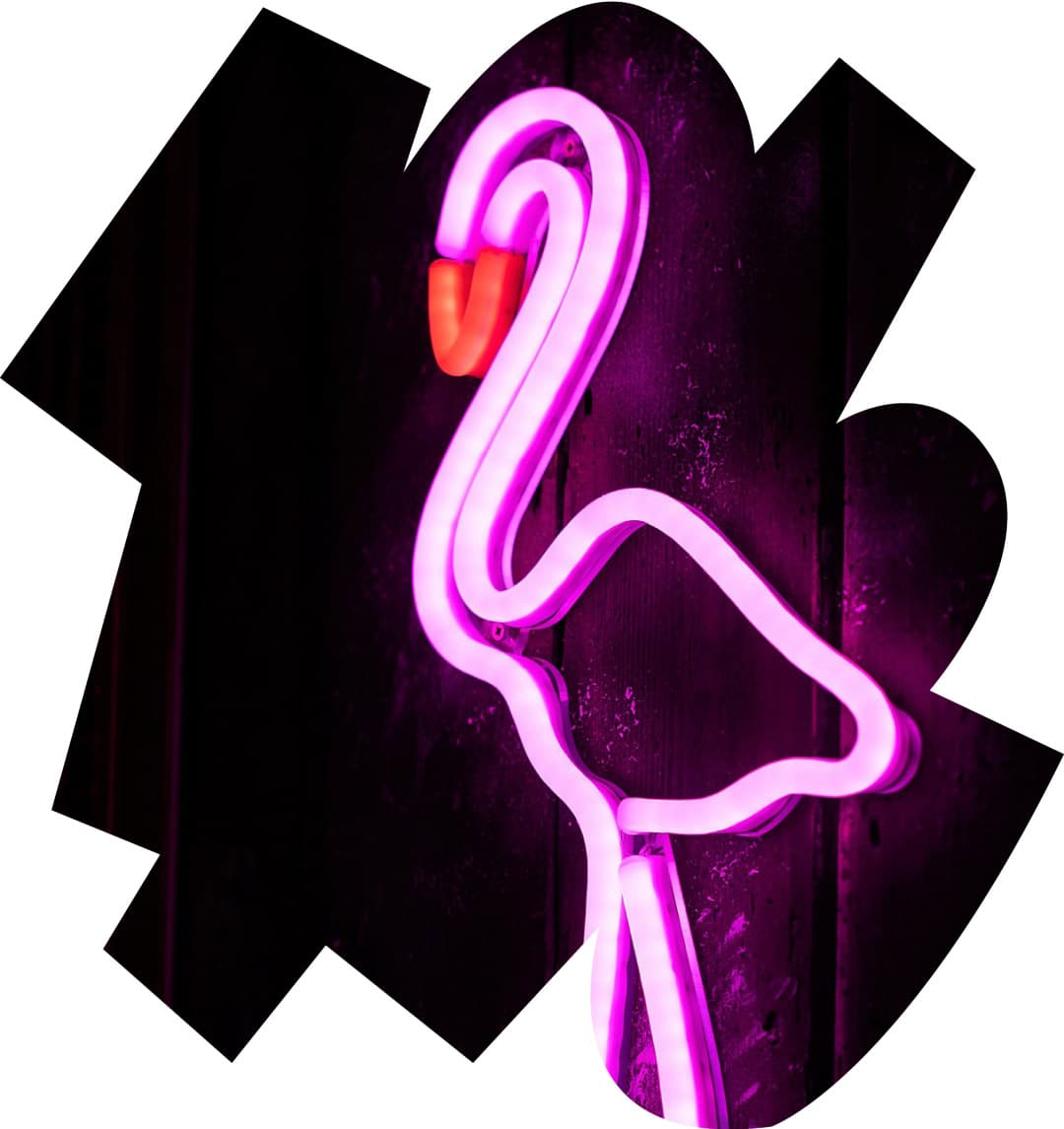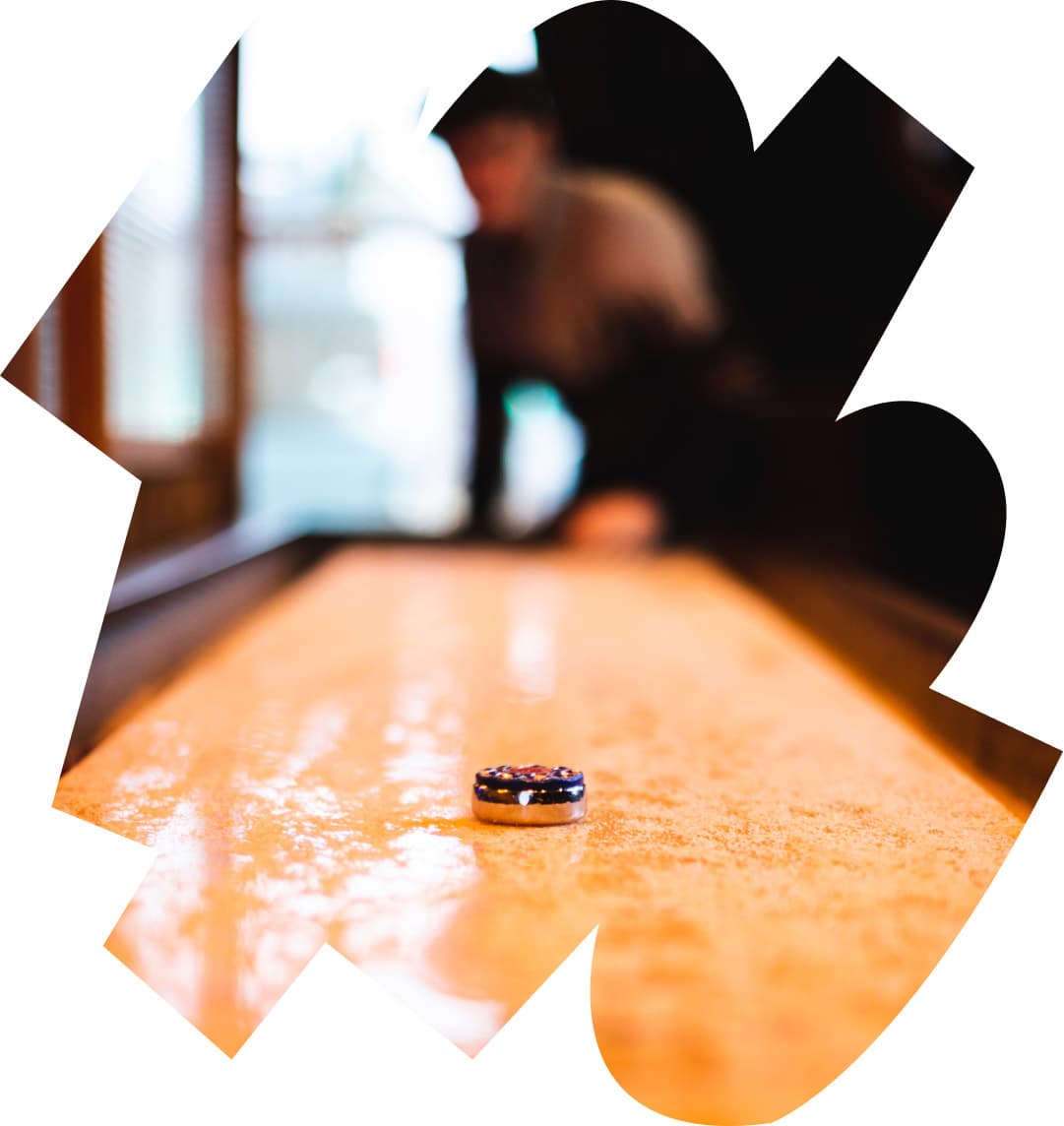 Results:
The ongoing social media management for The Shuffle House has been successful, generating significant engagement and increasing the restaurant's visibility and customer base. Key results include:
Increased engagement: Regular posting of high-quality, highly visual content that resonates with The Shuffle House's target audience has had a significant impact on engagement. Comments on posts, in particular those that showcase food and drink, have seen an increase, as brand recognition is enhanced for existing, new and future customers.
Improved reach: Reach has been significantly improved by taking a multi-faceted approach to social media strategy. By using effective hashtags, staying on top of visual trends (such as video and animated content), and encouraging engagement in a variety of different ways, we have ensured that more people have been able to see and react to The Shuffle House's posts from the local area and beyond.
Increased sales: In a difficult post-Covid climate, The Shuffle House has bucked the trend and is consistently booked to the required level. By reinforcing its pull factor to customers, as well as ensuring that offers, events and new dishes & drinks are promoted in plenty of time in a consistent and recognisable design-style, the social media content we created has been a huge driving force behind this.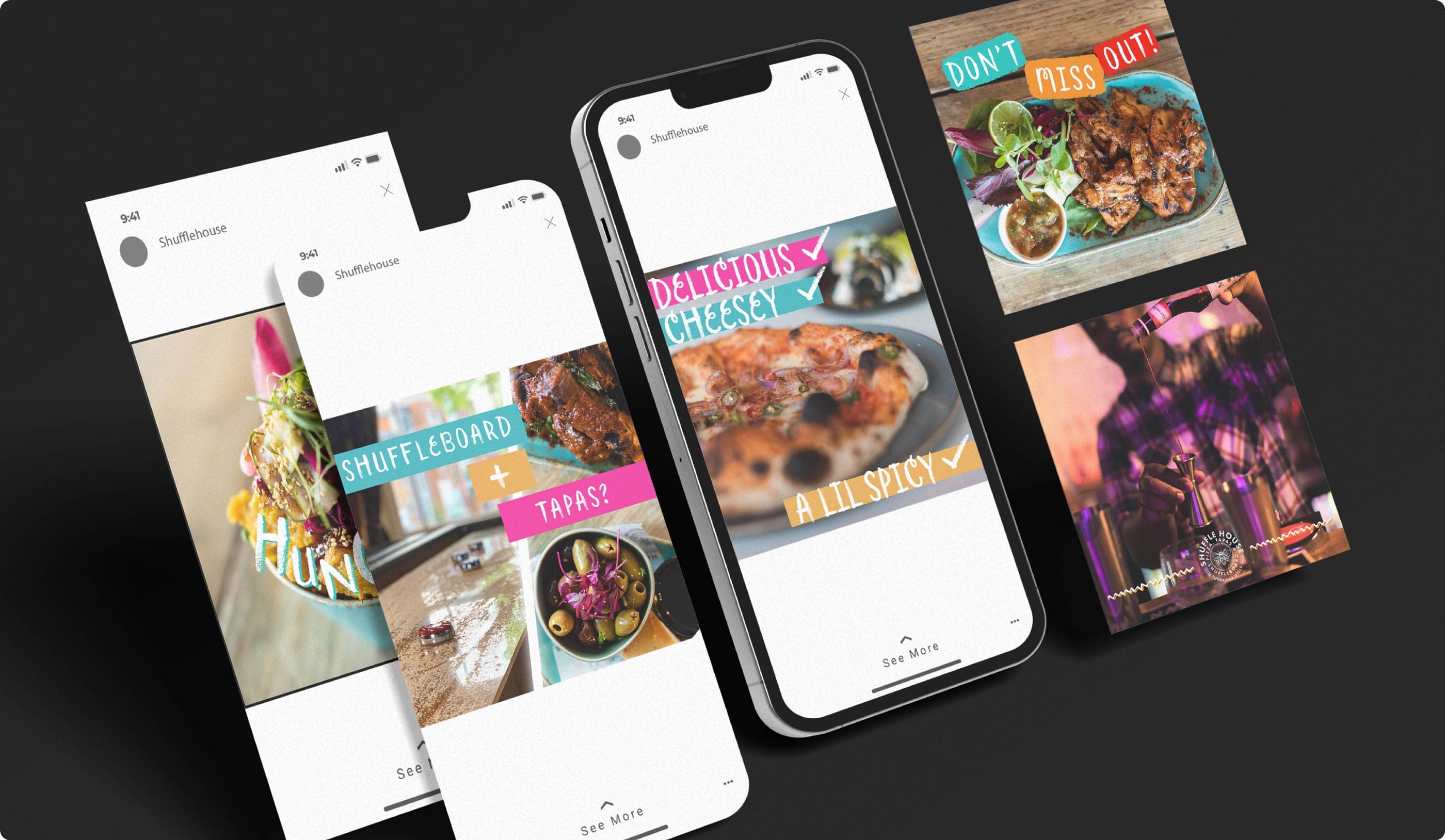 Our ongoing social media management has been successful in increasing engagement, improving reach, and increasing sales.
By implementing a comprehensive social media strategy and executing it effectively on an ongoing basis, we have helped The Shuffle House establish a strong social media presence in its local community and connect with its target audience.
Explore some more
Our strategic and creative marketing consistently delivers outstanding results for our clients
Let's get to work...
Get in touch